Thanks to All Our Customers for a Wonderful Summer 2020
We are taking a break for the Winter Season. We'll see you in February 2021.

It was a pleasure to help make your Spring-Summer 2020 a little bit happier with a stay-at-home summer outside on your deck, lawn or patio, and in style. 
Although we are closed for a few months, we are still available for orders-by-phone. Book a virtual appointment over Facetime, and we will be glad to show you the latest merchandise and displays!
We carry just about all major and unique patio furniture and outdoor furniture brands. If you see something you like in a magazine or major retailer, contact us. Chances are we carry it, and at a discount! 
Our White Glove delivery service is always available to local customers in New Jersey and Pennsylvania. Live farther afield? No problem! We ship everywhere.
The Ultimate in Outdoor Furnishings Elegance at 25-50% off Manufacturer Suggested Retail Prices!
We Ship Anywhere in the World.
 Patio Furniture, Synthetic Wicker & Rattan 

White Glove Delivery to NJ and PA
1000 Groups in Stock for Immediate Delivery
 Umbrellas, Accessories and Outdoor Rugs
Custom Cushions and Pillows
 Guaranteed Lowest Prices in the Area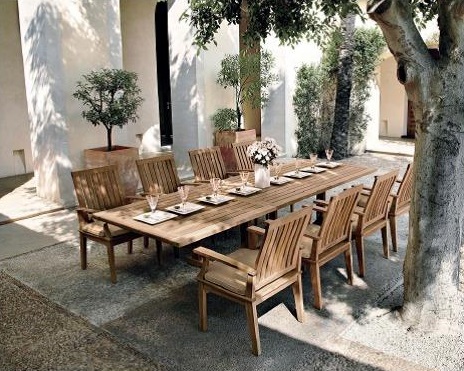 Your headquarters for outdoor furniture in NJ: Patio World-The Founder is back at the helm with new location four blocks south of prior location (Across from Ciocca Chevrolet). Local and independently owned, Patio World has been offering the area's best selection and pricing in patio furniture, outdoor dining and seating, fire pits, umbrellas, cantilever umbrellas, custom cushions & pillows, outdoor rugs, in-pool ledge loungers, patio and deck accessories since 1982.
Almost everything we carry is in stock for immediate delivery, or quick-ship that delivers to you typically within 2 weeks.  To ensure you that we care about how your furniture arrives and is set up, all of our deliveries are made with our own staff and trucks within a 3 hour radius.
After being out of the area for the past 12 out of 37 years, I am back hands-on again. Patio World is again the premier patio furniture store with the area's guaranteed lowest prices and largest selection.
By offering local, personalized service- what other owner provides their cell number? — and providing a great shopping, buying, and ownership experience, I strive to win your confidence, trust and loyalty.
With a new location just a quarter mile south (4 buildings south) from the orginal location, we have added more transitional selections to our tried and true traditional lines.
We also have added free, in-home, outdoor design services.
Our Contract & Hospitality Division and designer program is as competive as going direct, but with the added benefit of delivery and set-up, a comfort level of having a local contact, and just as importantly, putting and keeping your local dollars in the community in which you live.
We are currently updating our website to reflect this fresh and revamped business, so please check back periodically for updates, specials, and coupons.
If I can help you in any way, please contact me directly or stop in and see me.
Thank you, Perry A, Patio World President.