Our Lowest Prices of the Season!
We Are Open for the Fall Season through November 13th
Don't miss our lowest prices of 2021 — up to 50% off MSRP
Special Offer:
Purchase $2900 or More from Patio World NJ and Receive a FREE High-Quality Umbrella Valued Up to $199*
Purchase any combination of in-store OR warehouse OR special-order outdoor furniture and accessories and receive your choice of outdoor umbrellas from our current inventory, valued at $199 or less.**
**Or, choose a higher-value umbrella from our stock and we'll take $199 off the retail price!
Offer Valid NOW —
If you've been watching or reading the national news, you have probably heard that the entiire USA is experiencing a severe outdoor furniture shortage. Not here at Patio World New Jersey! Our owners and their savvy buying team ordered big and ordered early. So today, you reap the rewards of their future planning.
About those umbrellas:
Lately, customers have turned to Patio World NJ after shopping big box chains and specialty stores, where any outdoor umbrellas, let alone attractive, quality outdoor umbrellas, are not to be found! If you've been reading the news, you may be aware that the entire outdoor furniture industry has been affected by supply chain issues, decimating summer inventory. Most retailers have been unable to meet consumer demand. Not here at Patio World! Due to aggressive and savvy pre-pandemic buying, we placed our orders in time to bypass the difficulties.
We believe you shouldn't have to sacrifice quality for price.
Patio World NJ carries just about all major and unique patio furniture and outdoor furniture brands. If you see something you like in a magazine or at a major retailer, contact us. Chances are we carry it, and at a significant discount!
White Glove Delivery
Patio World New Jersey offers speedy White Glove delivery service to customers in New Jersey and Pennsylvania. Our drivers, our trucks, your peace of mind!
Shop Your Way, and Save
Get the latest looks in designer and upscale furniture for patio, poolside, deck and lawn at Patio World New Jersey at discounted prices too low to publish. We can't wait to show you the 2021 lines of outdoor furniture that mix style, sustainability, and wow factor with weatherability.
Can't come to the showroom? No problem! You can book a virtual appointment over Facetime, and we'll be glad to show you the latest merchandise and displays!
We ship everywhere.
No matter where in the USA you reside, call Patio World NJ for the special brand or piece of furniture you are looking for. If we don't have it in stock, chances are we can get if for you. We ship to Canada and many places overseas, too. Jump on a Facetime call and we'll give you a showroom tour!
*Terms of Sale: Offer cannot be combined with prior advertised offer or any concurrent promotion. Our policy is to price match other retailers located within our immediate area, up to 30 miles. There are no exceptions to our policy.
The Ultimate in Outdoor Furnishings Elegance
Up to 50% off Manufacturer Suggested Retail Prices!
We Ship Worldwide.
Patio Furniture, Synthetic Wicker & Rattan

Large Selection of Green, Natural and Eco-Friendly Outdoor Furnishings

White Glove Delivery to NJ and PA

1000 Groups in Stock for Immediate Delivery

Umbrellas, Accessories and Outdoor Rugs

Custom Cushions and Pillows

Water loungers, in-pool and poolside furniture and accessories

Free-standing fire pits

Guaranteed Lowest Prices in the Area*
*Within a 30-mile radius of our retail location.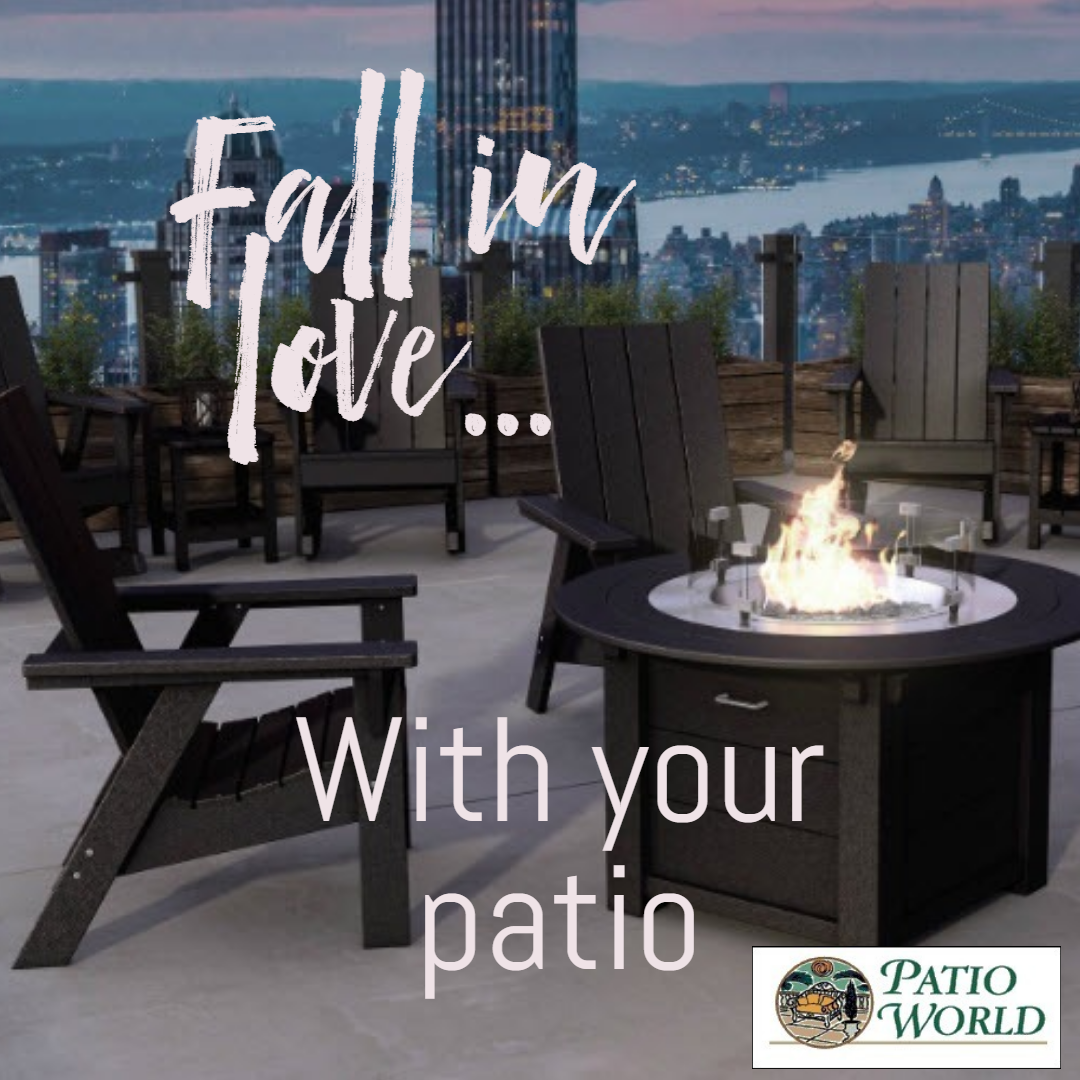 Your headquarters for outdoor furniture in NJ: Patio World. Local and independently owned, Patio World has been offering the area's best selection and pricing in patio furniture, outdoor dining and seating, umbrellas, cantilever umbrellas, custom cushions & pillows, outdoor rugs, in-pool ledge loungers, patio and deck accessories since 1982.
Almost everything we carry is in stock for immediate delivery, or quick-ship that delivers to you typically within 2 weeks.  To ensure you that we care about how your furniture arrives and is set up, all of our deliveries are made with our own staff and trucks within a 3 hour radius.
By offering local, personalized service- (what other owner provide their cell number?) — and providing a great shopping, buying, and ownership experience.
We have added more transitional selections and eco-friendly and sustainable collections to our tried and true traditional lines. 
Our Contract & Hospitality Division and designer program is as competive as going direct, but with the added benefit of delivery and set-up, a comfort level of having a local contact, and just as importantly, putting and keeping your local dollars in the community in which you live.
If I can help you in any way, please contact me directly or stop in and see me.
Thank you, Perry A, Patio World President.