End of Season Clearance — Save Up to 60%!
Summer Entertaining and Dining Made Easy
Now's a perfect time to buy family style dining tables! Save Up to 60% We can help with a variety of ways to entertain a crowd for barbecues, parties and dinners.
Picnic-Style Tables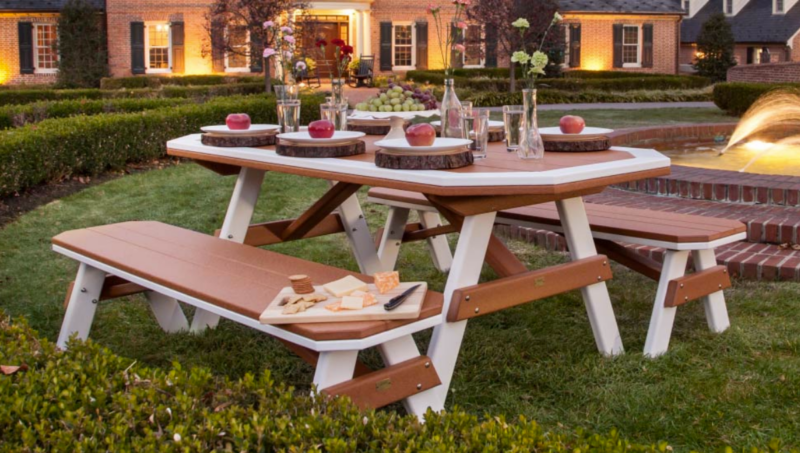 Seat more diners at your outdoor table with weather- resistant charming picnic style dining sets. Choose from picnic table sets in traditional cedar that gets more beautiful as it ages, eco-friendly poly lumber in a rainbow of colors, to sustainable teak, to metal and plastic resin.
All are weather resistant, fade resistant, sturdy and bring casual style to your al fresco meals with friends and family. Use them in a finished basement or sunroom now and be ready for dining al fresco when warm weather returns!
Expandable Tables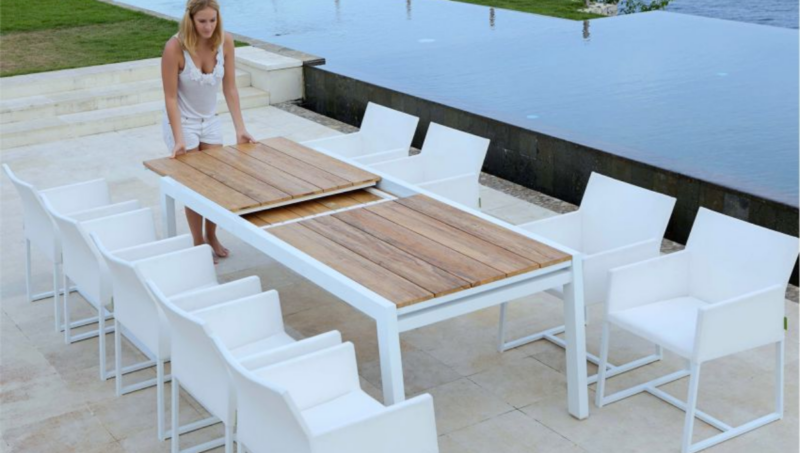 Now you see it, now you don't! These cleverly-engineered marvels slide open to double the dining space, and slide back into place to keep things roomy when it's just you and the immediate family. Choose from sustainable mix-use wood and metals and other weatherproof options.
Designer Outdoor Dining Sets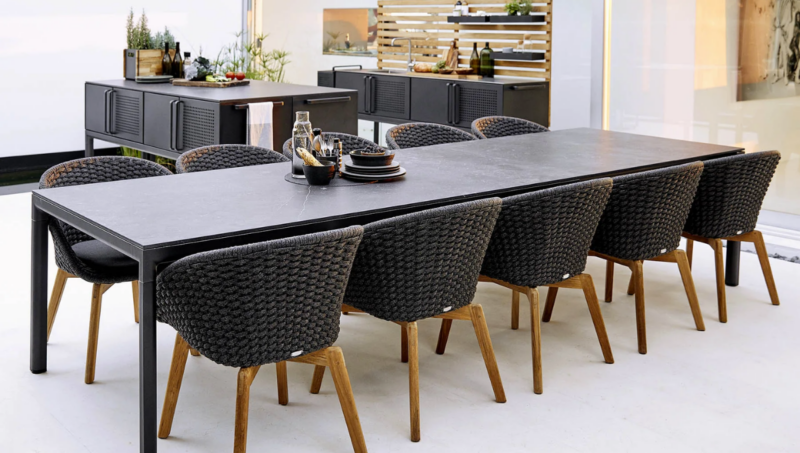 If you have the deck, patio or backyard space, treat yourself and your guests to all-weather elegance with handsome dining sets in mixed wood and synthetics, teak, rattan and glass, cane, all metal, and more. Seat 8-12 comfortably.
Family-Friendly Poly Lumber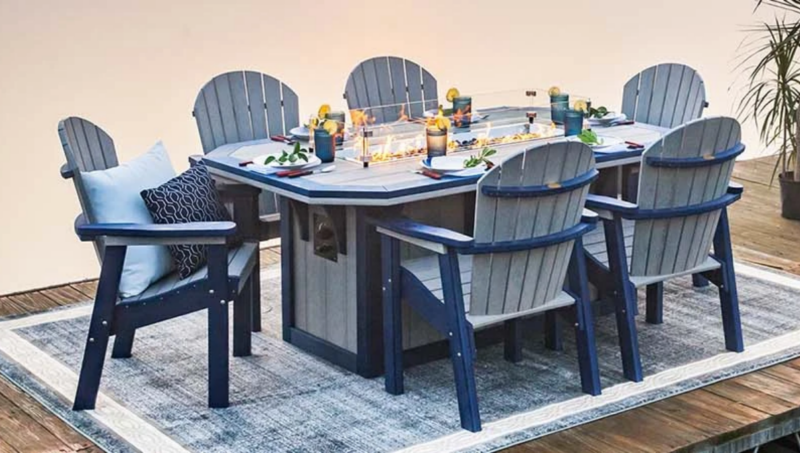 Use outdoors and then move to the sunroom or enclosed porch for the cold months. Choose from picnic styles, umbrella tables, convertible firepit tables and more, in sizes that suit your crowd.
We're known for our five-star customer service and we look forward to serving you!
We'll be happy to advise you. Stop by to see our collections.
Can't make it to the store? FaceTime tours and free consultations available. Call now.
#outdoorfurnituresale#patioworldNJ #shoplocal #upscaleoutdoorfurnituresale #casualentertaining #facetimeshoppingtour #familydiningsets #facetimeshopping #memorialdaysale #outdoorfurniturenj